What's New August 2023
18 Sep 2023

2 Minutes to read
What's New August 2023
Updated on 18 Sep 2023

2 Minutes to read
---
Share feedback
Thanks for sharing your feedback!
Scale Up Your Optimization!
Bringg is helping you elevate your route planning game with upgraded route optimization that lets you tailor routes for different scenarios, monitor your route KPIs, and easily find the most efficient solutions.
Combine the capabilities of each vehicle, driver, and trailer you manage to keep delivery costs down, and operations running smoothly.
Upgrade today to enjoy:
Better support of vehicle-based operations
More flexibility in resource and route planning
Improved visibility of your routing results and KPIs
Contact your Bringg representative to find out how to get started.*
Improved Delivery Blocks
Building delivery schedules for each team you manage can be taxing. And the longer it takes you, the higher your costs. So Bringg is helping you minimize operational costs with our streamlined scheduling solution.
With the new delivery blocks, you can:
Leverage resources efficiently by mixing and matching drivers, vehicles, and/or trailers to each shift.
Keep your loading docks moving efficiently by specifying a time for your drivers to return to the warehouse to reload between routes.
Reduce unnecessary mileage and CO2 emissions with flexible start and end locations for each resource.
Increase your deliveries per hour and improve on time rate by assigning specific service areas and exclusion areas. Learn more.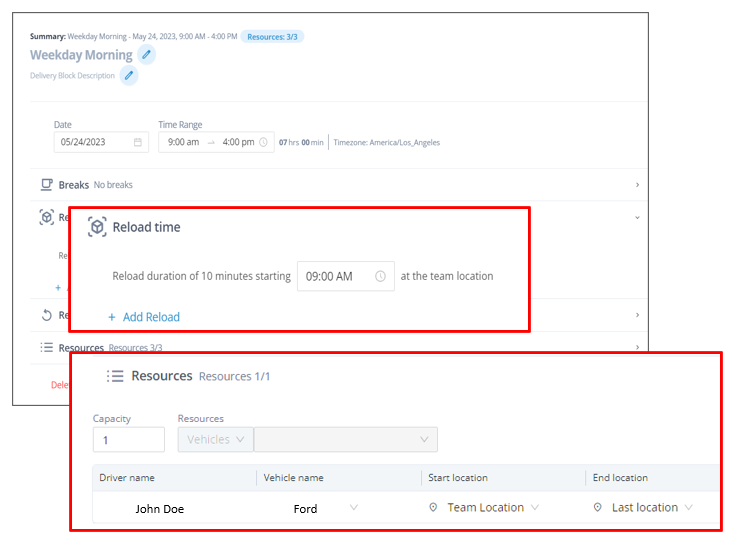 Set Up Vehicle Profiles
When building routes, the vehicle's capabilities are as important as the driver's. Now you can set up vehicle profiles to easily add critical vehicle data for the optimization engine to consider when building the best routes.
Define a set of vehicle-related characteristics, like weight capacity or the maximum number of orders that a vehicle type can transport at a time. Then match each of your vehicles to its appropriate vehicle profile when optimizing your resources to build efficient routes. Learn more.
Combined Resource-based Optimization
Your dispatchers don't have time to waste manually assigning routes to the right vehicles. With resource-based optimization, you can save your dispatchers time and keep them focused on managing by exception by setting the optimization engine to consider the limitations, skills and so on of all drivers, vehicles, and trailers together.

Improved Optimization Wizard
In order to know which routes to maintain or adjust, maximum visibility is key. The upgraded optimization now includes a new look and feel to the optimization wizard helping you access the most relevant information easily, and offering concise summaries of KPIs for all teams and routes. Learn more.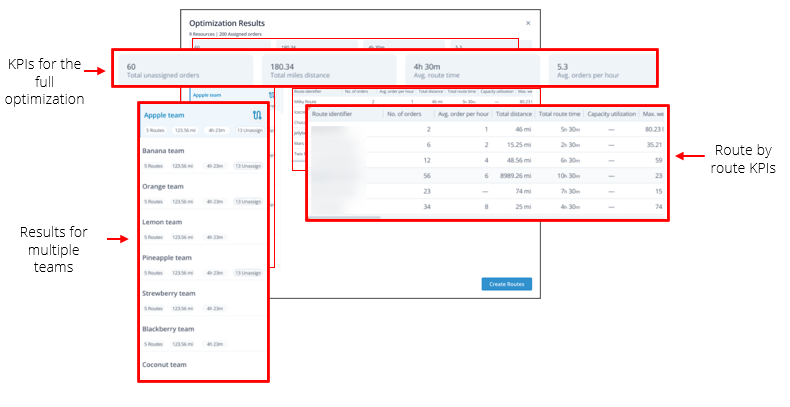 *Upgraded route optimization is currently available for those using Bringg to build planned routes. Stay tuned for updates regarding compatibility with AutoDispatch and quotes in the coming months.
Support Updates
As part of our commitment to enhancing your support experience, we would like to inform you that beginning mid-October, we will no longer be accepting support requests via the [email protected] email address. Instead, we encourage you to seek support through the Bringg web app, or our Community Portal. The portal will serve all your support needs, offering you:
A centralized location for easy tracking and management of support tickets.
Real-time updates to keep you informed about progress.
Efficient collaboration between you and our support team, ensuring faster issue resolution.
If you have not already done so, over the coming weeks, we encourage you to begin familiarizing yourself with the support portal. Learn more.
Contact your Bringg representative if you have any questions.
---
Was this article helpful?
---
What's Next