What's New October 2023
12 Nov 2023

2 Minutes to read
What's New October 2023
Updated on 12 Nov 2023

2 Minutes to read
---
Share feedback
Thanks for sharing your feedback!
Automate Your Problems Away!
If you're not yet using Bringg's Automation Center, chances are you should be.
That's because our powerful automation engine is your one-stop shop for streamlining your operations, and simplifying communication with customers, dispatchers, and everyone on your team.
So this month, we are unpacking automations to help you leverage the platform to suit your unique business needs.
Branded Emails for Every Occasion
Now you can create branded email templates using HTML directly in the Bringg Platform, and use automations to send customers an email at the necessary point in the fulfillment process, like immediately upon order creation. Learn more.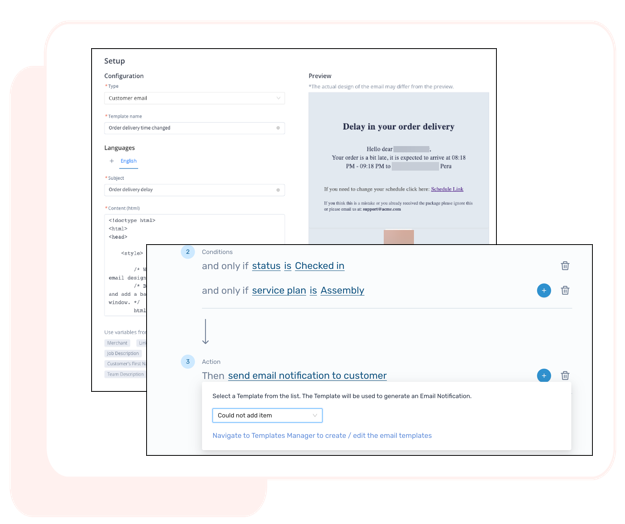 Real-time SMS Updates
Your fulfillment process is complex, and changes to the schedule can happen at any time. Automations lets you send an SMS at any point in the fulfillment process to customers or other users you define. Learn more.
Cut Clicks with Custom Actions
Your routes were assigned and ready, until a snow storm hampered your plans. Now you need to reschedule them all for tomorrow - a click-heavy nightmare. But clicking nightmares are now a dream come true with custom actions.
Reduce clicks by creating an action that reschedules selected orders for a date you choose. Then, apply that action to any applicable orders affected by the snow. Learn more.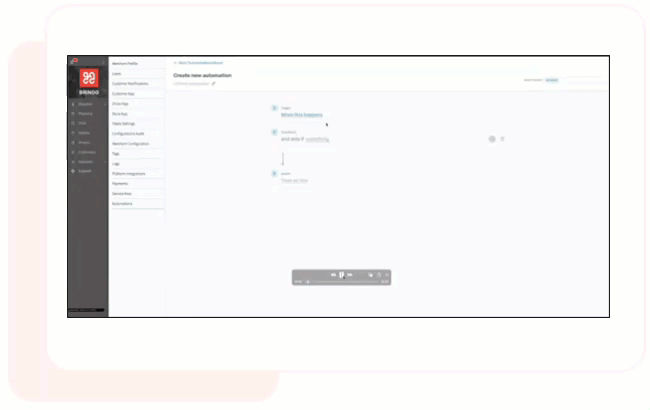 Send Custom Webhooks
You need seamless workflows between all the different systems you manage. Bringg's custom webhook automations offers you the ability to send webhooks based on your chosen conditions.
For example, set a webhook to fire when orders are late, triggering another system to place a phone call, email, or SMS to each affected customer. Or send another when an order is updated to require installation, notifying the dispatcher to assign the right kind of driver.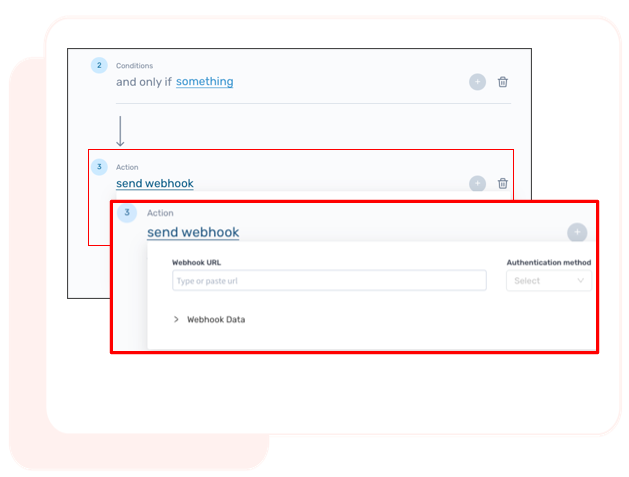 Resolve Issues Early with Your Own Alerts
You need to tackle issues before they escalate into full-blown problems. Enter automated alerts. Customize them according to the specific needs of your business, and set them to fire at the early stages of a hiccup in order to resolve it quickly.
For example, if a driver spends more than X minutes on site for a delivery, send the dispatcher an alert to check that all is ok. Learn more.
Assign the Best Carrier for Each Order
Trouble managing your carrier network? Now, you don't have to give it a second thought. Set rules to automatically reassign orders rejected by one carrier to the next best option in the chain. Learn more.

Coming Soon...
Bringg Resources Menu - As part of our ongoing effort to impove your user experience, in the coming weeks, look forward to an improvement in Bringg's main menu. The Drivers menu item will become Resources, with Delivery Blocks, Teams, and Drivers nested inside.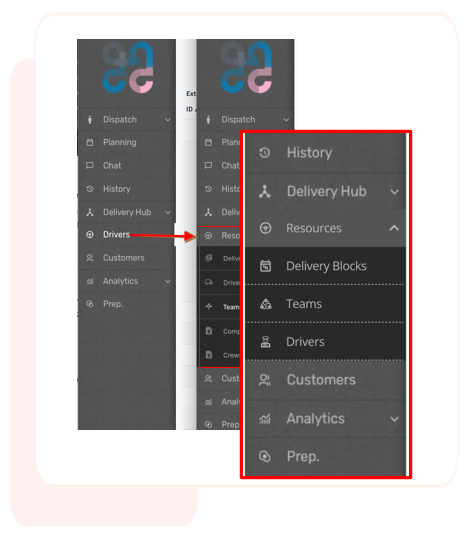 ---
Was this article helpful?
---
What's Next