What's New September 2023
04 Oct 2023

2 Minutes to read
What's New September 2023
Updated on 04 Oct 2023

2 Minutes to read
---
Share feedback
Thanks for sharing your feedback!
Boost Your Productivity!
This month's updates are all about keeping you on the ball, with greater visibility and flexibility in planning routes, and increased automation of the grunt work so you can stay focused on the juicy stuff.
Plan Routes More Easily
Planning the delivery of dozens of orders at a time requires clear visibility and a no-nonsense solution to ensure smooth and seamless operations.
Bringg's new improvements to the route planner gives dispatchers and planners just that.
Enjoy better order visibility with added columns to the route planning table so that all the customer and order info you need is right at your fingertips.
Coming soon: Arrange the data columns as you wish to keep your most critical order details front and center.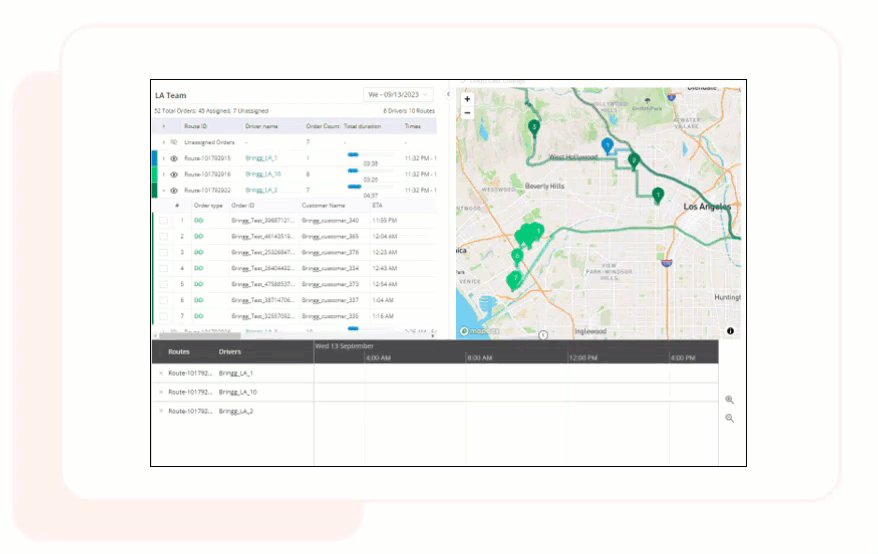 Move Multiple Orders at Once
Move around multiple orders at a time between and within routes to streamline route planning and reassign or unassign orders quickly.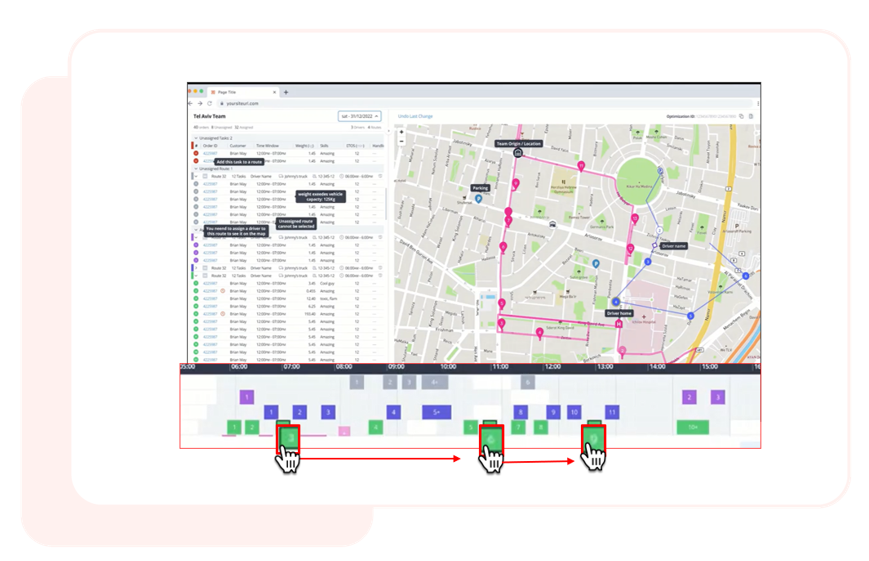 Set it and Forget it with Automations
Scrambling to keep all the balls in the air? Automations is here to lend a hand, or several! There are countless ways you can leverage automations to simplify your operations and reduce wasted effort.
Here are just a couple:
Get a head start for tomorrow. Make sure unassigned orders go back into the planning system at the end of the day so that they are optimized and ready to fulfill the following morning.
Assign skills. Update orders with specialty inventory items with the applicable required skills so that they get routed correctly. For example, set the automation to apply skills related to handling hazardous materials to an order any time an inventory item is marked flammable.
Stay tuned in the coming weeks for more ways to improve your workflows and get the most out of Bringg's automations. Learn more.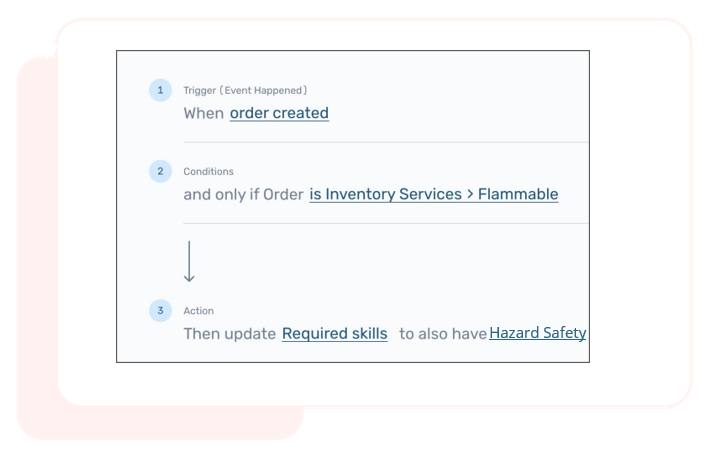 Terminology Updates
As part of Bringg's drive to improve usability, we are aligning select terminology in the Bringg Platform to ensure consistency. This is a change in UI language only, and will not affect any functionality.
Orders (or legs of a linked order) that require a driver to collect an item from the designated waypoint will be referred to as a pickup order, or PU.
Orders (or legs of a linked order) that require a driver to deliver an item to the designated waypoint will be referred to as a dropoff order, or DO.
The button on the Planning page that moves orders to Dispatch will now say Move to Dispatch.
New features will be released with the updated terminology while existing features and documentation will be updated in mid-October.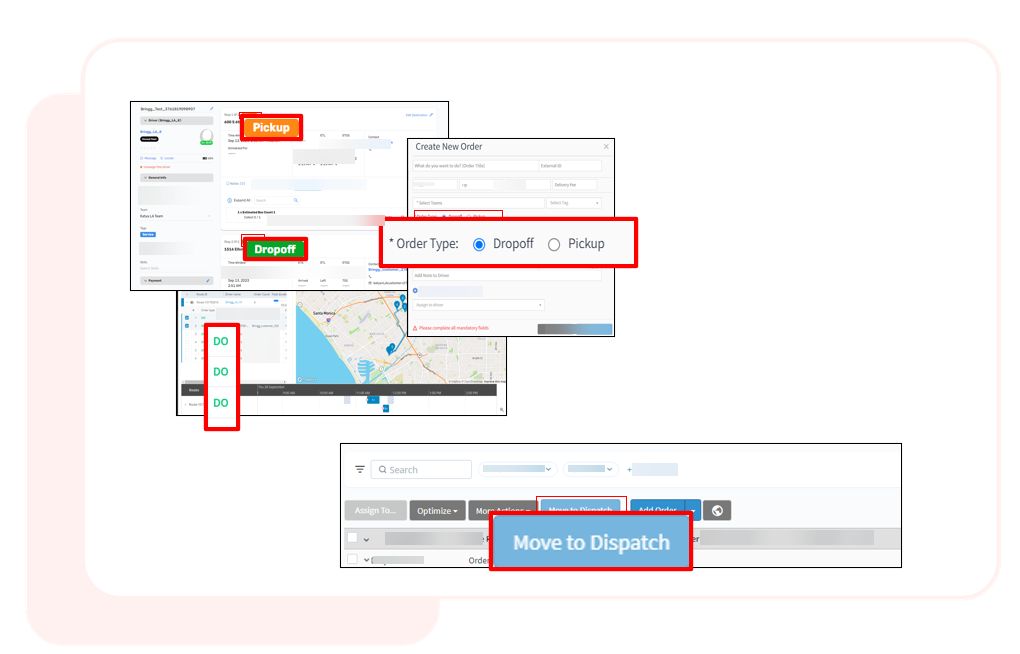 Support Updates
As part of our commitment to enhancing your support experience, we would like to inform you that beginning mid-October, we will no longer be accepting support requests via the the customer support email address. Instead, we encourage you to seek support through the Bringg web app, or our Community Portal. The portal will serve all your support needs, offering you:
A centralized location for easy tracking and management of support tickets.
Real-time updates to keep you informed about progress.
Efficient collaboration between you and our support team, ensuring faster issue resolution.
If you have not already done so, over the coming weeks, we encourage you to begin familiarizing yourself with the support portal. Learn more.
Contact your Bringg representative if you have any questions.
---
Was this article helpful?
---
What's Next